The fishing port of Skjervøy at 70 degrees north - population circa 2300.
It's a two island hop to get to Skjervøy from the mainland. The 2,122 metre undersea Maursund Tunnel, an alpine tunnel and finally this 804 metre one-lane bridge.
Pam shooting from the Zodiac. Skipper Norbi Bús at the controls.
Kicksleds seem to be favoured way to get around and carry the shopping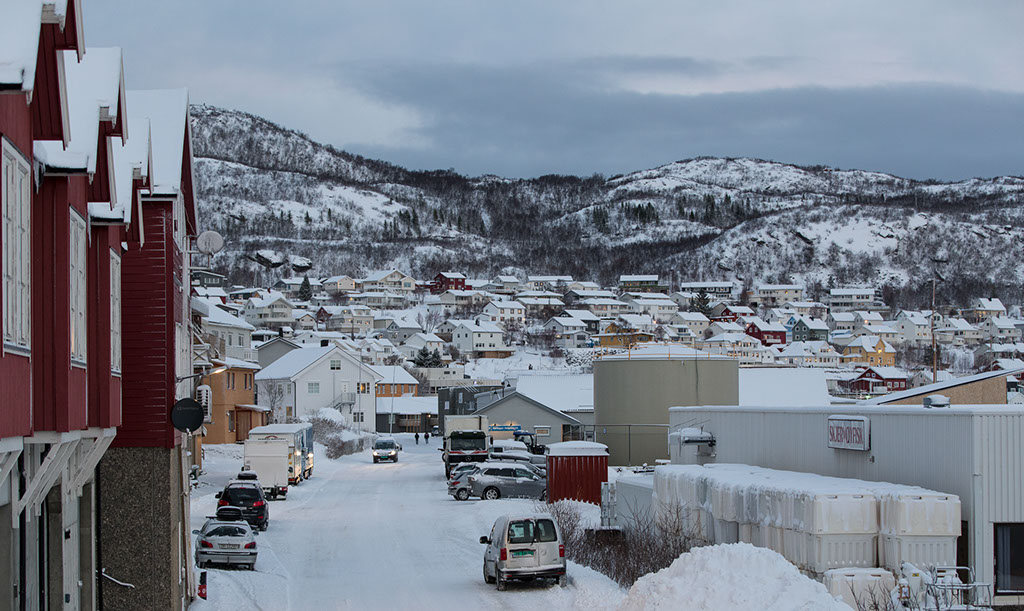 Whales Underwater expedition leader, Darren Jew waiting for a drop.
Skjervøy was the first port of call when the Colin Archer designed Fram returned from Nansen's three year voyage to the north pole in 1896. She fired her guns in the early morning outside the port to celebrate the expedition's return to Norway. Image from the Fram Museum, Oslo.
The rudder and propeller were designed to be retracted to prevent damage when wintering in the ice.
The Fram went on to carry Roald Amundsen's 1910-12 expedition to be first to the south pole. Amundsen pretended to head north for an arctic drift but cut and ran south before he could be recalled (he deliberately carried no radio apparatus). He established a base at the 'Bay of Whales' and his dogsleds and skis proved superior to Robert Falcon Scott's ill-fated expedition. Scott arrived at the South Pole 5 weeks after Amundsen to be greeted by a Norwegian flag.